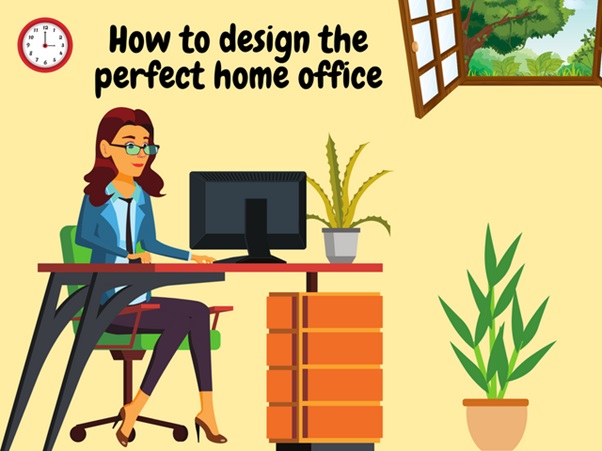 Since the start of the pandemic, more and more people have slowly been getting accustomed to working from home. And while some are returning to normal business operations in the past months, many are still working away from their offices and their places of work. These working conditions don't seem set to change anytime soon.
Why is it so hard to work from home?
This might sound counterintuitive, but many people actually find it harder to work from home. Remote work might seem ideal on paper– who doesn't like having flexible schedules, not having to deal with nagging bosses or annoying coworkers, and avoiding morning commutes to the office? But most people need a little structure and form to be able to work. Many homes are not normally a place that facilitates productive work schedules. Such distractions like noisy family members or cluttered rooms can make it extremely difficult to concentrate.
So what's a working individual to do so they can be able to work peacefully and effectively? If you've got the space, it might be time to think of designing a dedicated room in your home for working. This will not only free you from most distractions, but get you in the right headspace to work.
Sometimes where you work is more important than how you work. Recreating an office space in your house, complete with tables, desks, and office chairs bought online can help you become more organised and also keep you in the right headspace for working. It is said that the right environment is a big factor in keeping workers focused. Home offices may seem unnecessary, but for the work-at-home employee, they are a godsend.
What is a home office or office room?
As the name implies, a home office is a room or space dedicated to work and other related endeavours. They're great because they're not only useful for the breadwinners of the family. Your children can use the space for their study sessions, and any member of the family can use the space whenever they need to concentrate on a task.
How do I create a home office?
You don't need a complete renovation project or recreate a high-tech, modern design to have a good home office. What matters is the type of space you use and the kind of furniture that you will use for your home office. Using a space that you feel comfortable in, and making sure you get good office chairs whether online or in stores, and other furniture for your room that is important to maximise your home office's potential.
Selecting the best room in your house to transform into your office
The first step in designing a great office space in your house is to figure out which spaces are conducive for work. You should pick a room in your home that is well insulated or far away from sources of noise, and pick a well-ventilated, well lit room, preferably with windows so the room feels a little more comfortable. You should also take care to choose a room that is big enough for storage units like modular wardrobes or shelves because you will most likely use that room to store files, documents, books, and much more.
Getting furniture for home offices
Need to know the best place to find office furniture for your home office? There are many places to look. Buy furniture online or in furniture stores and even office supply shops.
Finding furniture you are comfortable with, especially when it comes to desks and chairs, is important because you will likely spend hours in the room doing your work. Uncomfortable furniture will not only decrease your productivity but also your motivation to work.
You should also take care to choose storage units for your space that are big enough to hold all your belongings. This is to ensure that your home office will not become cluttered and you have adequate space to work.
There are many types of storage units that you can choose from. For example, you can select filing cabinets to store documents or big drawers for your office supplies. Desks with built-in storage is also something you can consider.
So what are you waiting for? Create your ideal working environment and build your home office now.
Buy sofa sets and other useful home office furniture and accessories online at F31 Furniture, the best online furniture shop in Singapore.